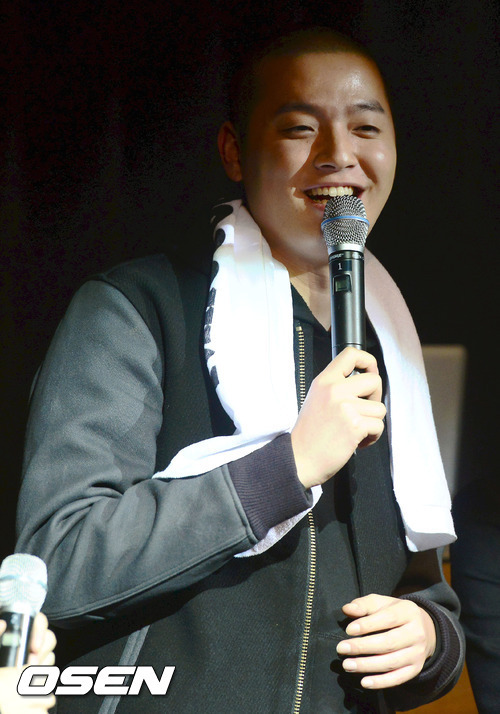 Rapper E-Sens, who was the center of attention of the hip hop diss controversy a while back, announced his plans in making his comeback to the music industry with February marked as his goal.
According to a representative of the music industry, they told us on the 2nd that E-Sens had co-created a music label with rapper Jtong as of recently. The two rappers showed their closeness in the hip hop diss controversy back in August when they had recorded together.
This is E-Sens' first big step into his solo career and he plans on releasing a new album in February as it was noted that he had received an investment from a major distributor just last week.
E-Sens' diss track 'You Can't Control Me' released last August became controversial due to including the real names of his senior group Dynamic Duo, who are also a part of his former label Amoeba Culture. Other artists such as Swings, Jtong, Simon D, and Gaeko also took part in the diss controversy and received a lot of attention from the public.
Meanwhile, E-Sens had terminated his contract with Amoeba Culture back in July and became popular through promoting under the duo Supreme Team with Simon D, making their debut back in 2009 and creating hits with tracks like 'Then Then Then' and 'Why,' which received a lot of love from the public.
Source:
OSEN
Not surprising because he's dropped hints on Twitter about making a comeback, but it was a matter of when his comeback would be. Although it's not an exact date, at least something is guaranteed at a given time so now we're left with a lot of questions for the next two months. Will it be a mini album or a full album? Will Simon D featuring on the album? Are Jtong and E-Sens the only artists under their label? What made him decide to create a label as opposed to joining an existing one? Who is this major distributor? Will Amoeba Culture be a douchebag and try to prevent E-Sens on music shows?
So many questions and so many conspiracy theories to answer them but February isn't that far away so I'm really anticipating this album as I have been back when Supreme Team released Spin Off and there were hints being dropped of a solo album. Nonetheless I'm really excited for what's to happen and congrats to him for rolling out the new year with big news!